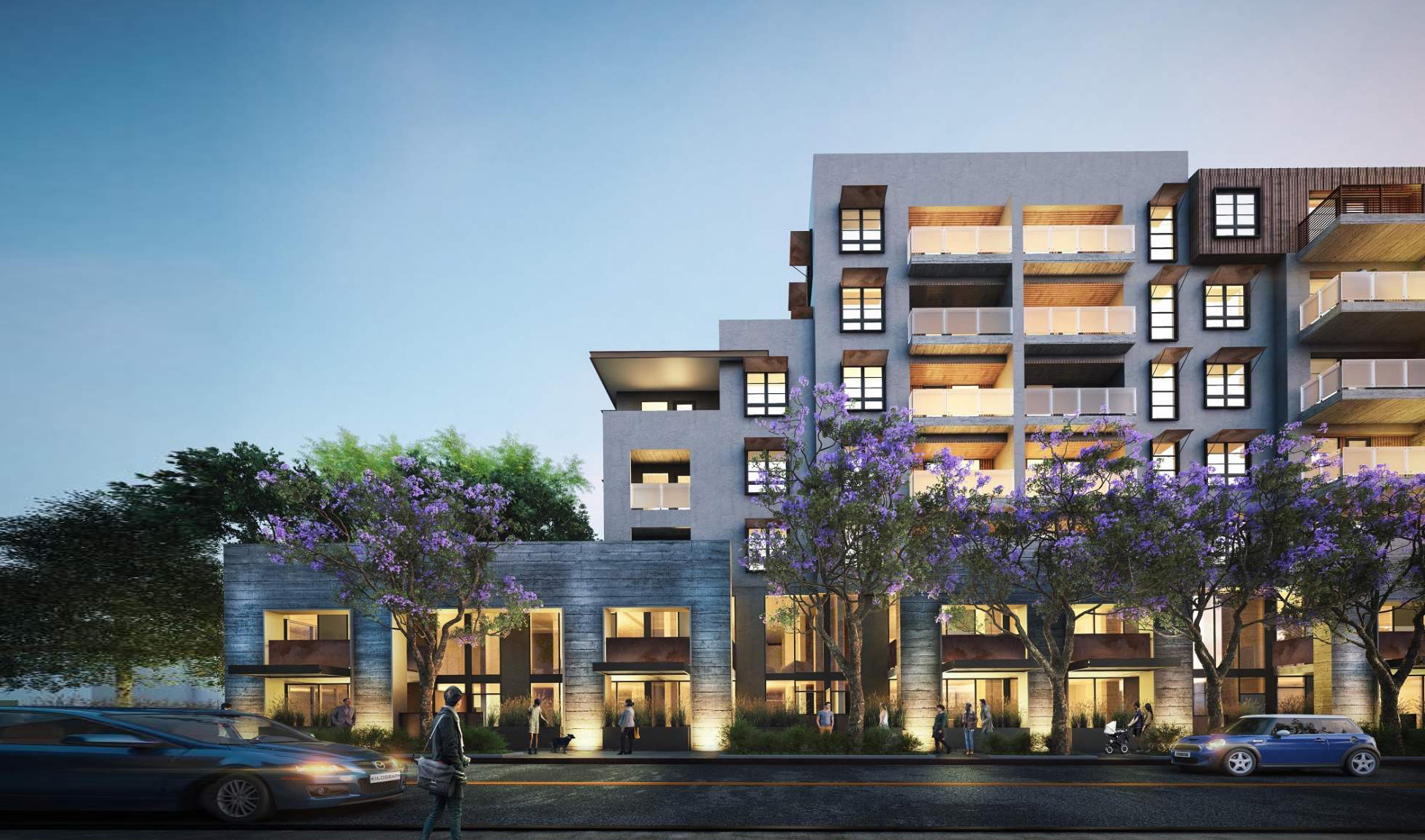 Privacy Policy
At Massachi Industries (Massachi) your right to privacy is a concern. The purpose of this Privacy Policy is to inform you of what kinds of information we may gather and how we may use that information in connection with the www.massachi.com website (the "Site").
Who We Are
Massachi brings together a cohesive symmetry of ideas and perspectives that flows between investment and development. While Massachi's focus is the sponsorship of development deals with institutional investors, the firm also engages in joint venture partnerships with opportunistic funds as well as high net worth family offices. Massachi makes equity placements in core-plus, value-add and opportunistic real estate deals. Massachi also provides fee-based development management and/or consulting services to select clientele as part of its suite of real estate services.
Our commitment to privacy
We take our responsibility to protect the personal information provided to us seriously. This statement explains how we do that. It sets out what we do with the personal information we hold, how we protect it, and it explains your privacy rights (if applicable).
Collection of Information
There are some areas on our Site in which we may request information from you, including:
Cookies
Analytical data
Contact information, such as your name, your address, phone number, email address
Photographs that you choose to provide
Other content you choose to provide to promote yourself or your practice
Your feedback and correspondence with us
Cookies / Google Analytics
Massachi' website makes use of cookies to save and retrieve information about your visit to our sites. Cookies are small files of software which save and retrieve information about your visit to a website or application. They reside in your internet browser to help remember your preferences and previous activity. You can find more information about cookies at www.allaboutcookies.org and www.youronlinechoices.eu.
Users can control and refuse the use of cookies at the individual browser level. Cookies installed can be deleted. If you reject cookies, you may still use our website, but your ability to use some features or areas of our website may be limited.
Google Analytics
Our website uses Google Analytics, a web analysis service of Google, Inc., 1600 Amphitheatre Parkway, Mountain View, CA 94043 USA, www.google.com ("Google Analytics" or "Google"). Google Analytics employs cookies that are stored to your computer in order to facilitate an analysis of your use of the site. The information generated by these cookies, such as time, place and frequency of your visits to our site, including your IP address, is transmitted to Google's location in the US and stored there.
In using Google Analytics our website employs the extension "anonymizeIp". In doing so, Google abbreviates and thereby anonymizes your IP address before transferring it from EU/EEA member states. Google uses this information to analyze your use of our site, to compile reports for us on internet activity and to provide other services relating to our website.
Google may also transfer this information to third parties where required to do so by law or where such third parties process this data on Google's behalf. Google states that it will in never associate your IP address with other data held by Google. You can prevent cookies from being installed by adjusting the settings on your browser software accordingly as noted elsewhere in this Privacy Policy. You should be aware, however, that by doing so you may not be able to make full use of all the functions of our website.
Google Analytics also offers a deactivation add-on for most current browsers that provides you with more control over what data Google can collect on websites you access. The add-on tells the JavaScript (ga.js) used by Google Analytics not to transmit any information about website visits to Google Analytics. However, the browser deactivation add-on offered by Google Analytics does not prevent information from being transmitted to us or to other web analysis services we may engage.
Google Analytics also uses electronic images known as web beacons (sometimes called single pixel gifs) and are used along with cookies to compile aggregated statistics to analyze how our site is used.
You can find additional information on how to install the browser add-on referenced above at the following link: https://tools.google.com/dlpage/gaoptout?hl=en.
Our legal basis for processing your information
We rely upon a number of different legal bases for processing personal information and special category personal information – these include processing personal information where it is in our legitimate interests to do so, where this is necessary for the fulfillment of a contract or where the processing is necessary to carry out our obligations under employment law. Where we rely on our legitimate interests, this means that we use personal information to run our business and to provide the services we have been asked to provide. We only collect information that has been supplied voluntarily, you do not have to provide us with personal information. However, if you do not provide us with information we need by law or require to do work, we may not be able to offer certain products and services.
Use of Information
Communicate about the products and services we offer, and respond to requests, inquiries, comments, and suggestions
Provide our products and services
Analyze use of our products and services
Operate, evaluate and improve our business, the Site, and other products and services we offer (including to research and develop new products and services)
Establish and maintain an individual's profile on the Site
Administer surveys and other market research
Analyze and enhance our communications and strategies (including by identifying when emails we send are read)
Tailor the content we display in our communications and on the Site
Customize our services to individuals' preferences
Facilitate our recruitment activities (such as processing employment applications, evaluating a job candidate for an employment activity, and monitoring recruiting statistics)
Comply with legal requirements, judicial process, and our company policies
Protect against, identify, investigate, and respond to fraud, illegal activity (such as incidents of hacking or misuse of the Site), and claims and other liabilities, including by enforcing the terms and conditions that govern the services we provide
Your Choices
You may choose not to provide any or all of the information that is requested on the Site, but we may not be able to provide our products or services to you in that case. In the event that you no longer want us to process or utilize your User Information, please contact us.
Some of the business partners that collect information about users' activities on the Site may be members of organizations or programs that provide choices to individuals regarding the use of their browsing behavior for purposes of targeted advertising. Users may opt out of receiving targeted advertising on websites through participating members of the Network Advertising Initiative and Digital Advertising Alliance. Please note that we also may work with companies that offer their own opt-out mechanisms and may not participate in the opt-out mechanisms that we linked above. If you choose to opt-out of targeted advertisements, you will still see advertisements online but they may not be relevant to you. Even if you do choose to opt out, not all companies that serve online behavioral advertising are included in this list, and so you may still receive some cookies and tailored advertisements from companies that are not listed.
Some Internet browsers may be configured to send "Do Not Track" signals to the online services that you visit. We currently do not currently respond to do not track signals. To find out more about "Do Not Track," please visit https://www.allaboutdnt.com.
Keeping your information safe
We take appropriate measures to keep the personal information you disclose to us secure. However, we cannot guarantee the security of your information. We commit to maintaining appropriate security measures to protect personal information wherever it is located, and whether it is in electronic or manual form. To do this we may use a variety of mechanisms depending on where the information is stored and the relationship between Massachi and any recipient organizations.
Changes to This Privacy Policy
We may modify this Privacy Policy at any time. If we update or modify this Privacy Policy, we will post the changes on the Site. We may (and, where required by law, will) also provide notification of changes in another way that we believe is reasonably likely to reach you, such as via e-mail (if you have an account where we have your contact information) or another manner through the Site.
How to Contact Us
If you have any other questions about your personal information please Contact Us
[email protected]